Rift Valley and Bale Mountains National Park (6 days)
About this Tour:
This tour is ideal for travelers who want to visit the Great Rift Valley and the majestic Bale Mountains with breath-taking landscapes and a very diverse animal- and bird life. The tour may be perfectly combined with another Ethiopia tour or for example a beach holiday on Zanzibar or the Seychelles
Highlights:
Overnight at the Rift Valley lakes of Langano and Hawassa in beautiful nature and with a diverse animal- and bird life.
Breath-taking landscapes in the Bale National Park 4000m above sea level with numerous endemic animal- and bird species. The best place in Ethiopia to observe the endangered Ethiopian wolf.
Overnight in the Aregash Lodge in Yirgalem, a beautiful nature retreat where numerous animal- and bird species may be observed. Moreover, a local community may be visited with insights into the local coffee- and honey production.
Short Info:
Tour code: WET-SE-6
Time: September to May
Hotel standard: high-standard hotels and eco-lodges
Number of domestic flights: 0
Required fitness level: no requirements
Day 1: Addis Ababa – Lake Langano (200 km)
After breakfast, we drive to the Hara Langano Lodge at the shores of Lake Langano (approx. 4 hours). Hara Langano Lodge is an eco-lodge beautifully situated within genuinely preserved nature. You may relax on the beach (swimming is possible), take a walk through the lodge and encounter wild animals such as Warthogs or Olive Baboons in front of your bungalow. The lodge can arrange many activities, such as trekking through the nearby forest, mountain biking, bird watching, fishing, hippo spotting or horse riding.
 Overnight: Hara Langano Lodge, Lake Langano (www.haralangano.com)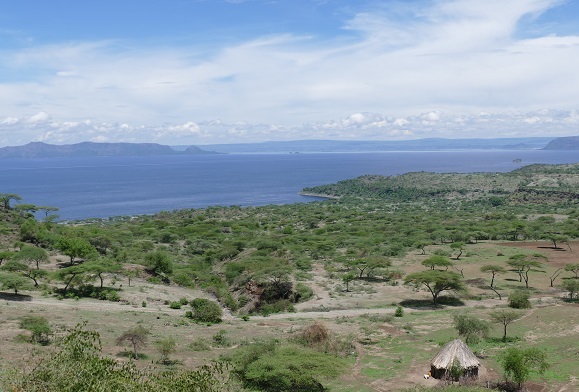 Day 2: Lake Langano– Bale National Park (250 km)
Morning:
We drive from Langano via Shashamane to the Bale Mountains National Park headquarters in Dinsho, where we will undertake a gentle but very interesting walk and usually encounter a great variety of animals and birds, particularly a large number of the endemic mountain Nyalas.
Afternoon:
We continue to drive into the Bale Mountain National Park, the second national park in Ethiopia underway to be become soon an UNESCO world nature site due to its stunning landscapes, rich flora and fauna. We explore the highest all-weather road of Africa to the largest moorland tract in Africa, the Senetti plateau. With a little luck, we should encounter here the endemic Ethiopian Wolf and its favourite prey, the Giant Mole Rat. In addition to the Senetti Plateau, we will also explore the Harena escarpments and its equatorial rainforests. Highland birding includes the Abyssinian Catbird, Abyssinian Woodpecker, White-backed Black Tit, Abyssinian Ground Thrush, Yellow-crowned Canary, Somali Chestnut Winged Starling, Olive Pigeon and Mountain Buzzard. In the late afternoon, we will arrive at the Bale Mountain Lodge where we will spend the night.
Overnight: Bale Mountains Lodge, Bale National Park (www.balemountainlodge.com)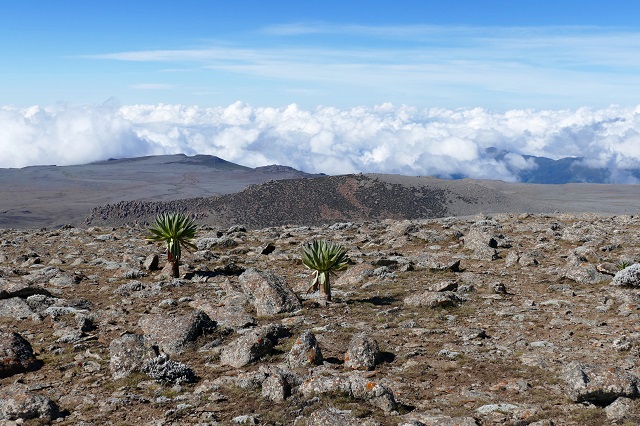 Day 3: Full Day in the Bale National Park
The Bale Mountains Lodge, situated beautifully within the Bale National Park is surrounded by rare wild animals that you may encounter during your stay there. There are marked routes for guests to walk along and explore the forest. Nature enthusiasts may enjoy many activities such as Bird Watching, a trip to the Sanetti Plateau, where you may spot the Ethiopian Wolf and more bird life or walking through the forest where you can spot endemic Bale Monkeys, other primates, birds, rare cats and unusual plants.
Overnight: Bale Mountains Lodge, Bale National Park
(www.balemountainlodge.com)
Day 4: Bale National Park – Hawassa (280 km)
Morning
After breakfast, we drive to Hawassa (approx. 5hrs.), the capital town of the Southern People's Nations and nicknamed as "The town of endless Love". In Hawassa, you can recover from the strengths of travelling in the 5-star resort of the famous Ethiopian runner Haile Gebre Selassie. From Sauna, steam bath to beauty treatment nothing should be missing here and the sunset is fantastic!
Afternoon:
We arrive at the luxurious Haile Resort early enough to enjoy the beautiful sunset over the lake.
 Overnight: Haile Resort, Hawassa (www.hailehotelsandresorts.com)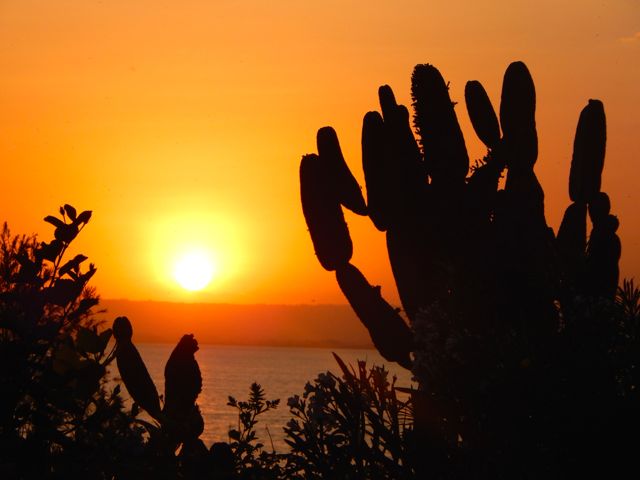 Day 5: Hawassa- Yirgalem (40 km)
Early in the morning we will visit the authentic fish market in Hawassa, and then continue to Aregash Lodge in Yirgalem, a beautiful nature retreat with own forest as well as vegetable and fruit gardens. During your visit, you should see also see Black and White Colobus Monkeys, Vervet Monkeys and numerous bird species. Not to be missed is the feeding at dusk of the hyena living in the forest near the lodge.
Overnight: Aregash Lodge, Yirgalem (www.aregashlodge.com)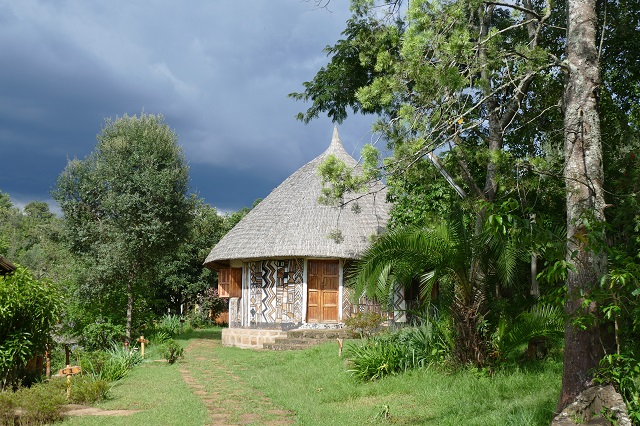 Day 6: Yirgalem – Addis Ababa (320 km)
Morning / Afternoon:
After breakfast, we drive back to Addis through Debrezeit (approx. 7hrs) and we will reach Addis late in the afternoon (a day room will be provided).
Evening:
You will be invited to a memorable farewell dinner in one of Addis Ababa's traditional restaurant with cultural songs, dances and traditional food. You will then be transferred to Bole International Airport for departure or be transferred to your reserved hotel if you continue your stay in Ethiopia
 Departure or Individual Extension